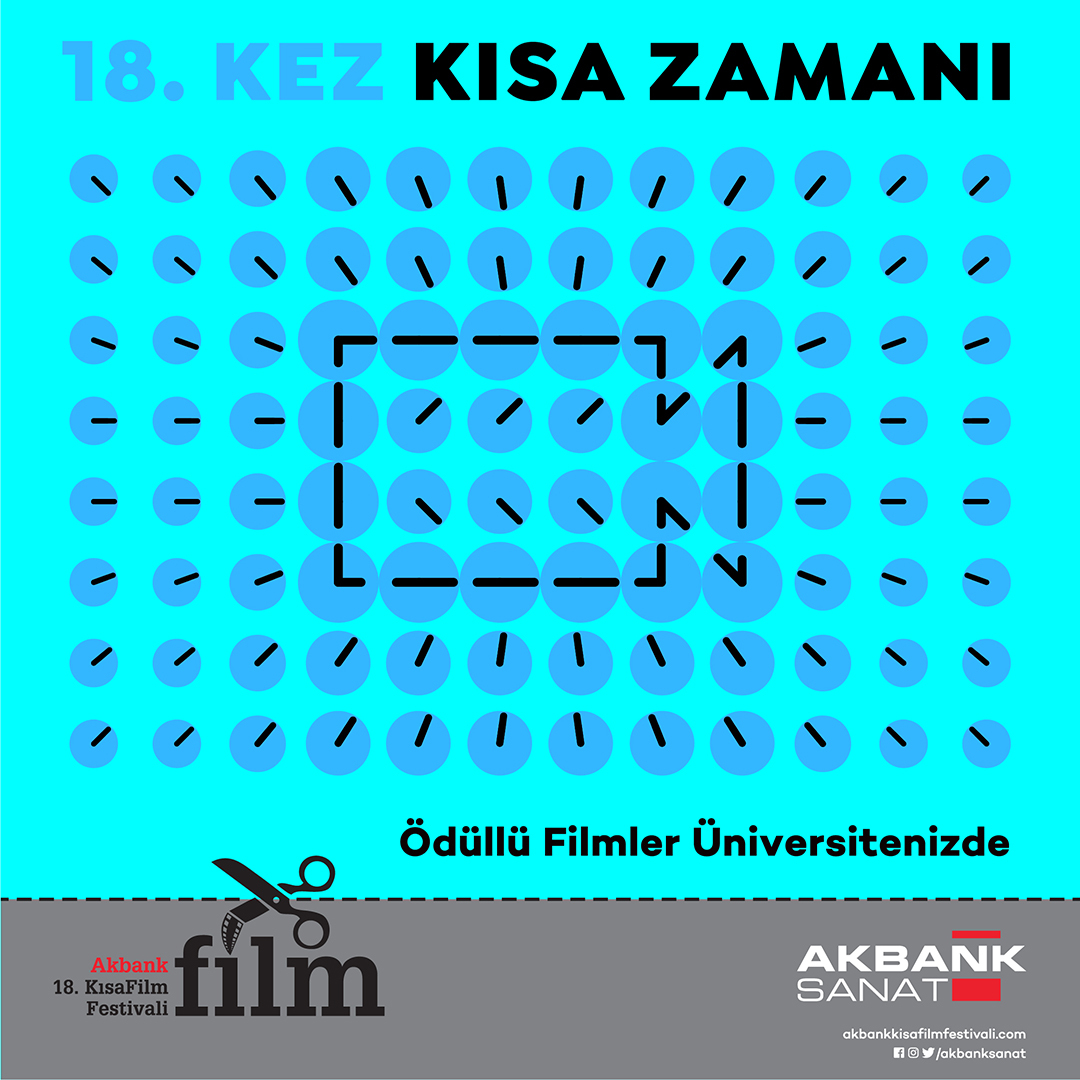 Wednesday, April 13, 2022
15:00
Fatma Semih Akbil Cultural Center
Ahmet Ersan Conference Hall
Dear TEDU Family,
The award-winning films of the Akbank Short Film Festival, which set out with the aim of creating a platform in the field of short films in Turkey and has been one of the leading events in its field for 18 years, meet with young people at 41 universities in 28 provinces across Turkey between April 6 and May 18.
Within the scope of the event, "I Must Look Good in the Apocalypse" directed by Ayçe Kartal, which won the NATIONAL CATEGORY BEST SHORT FILM AWARD among 2,081 films from 68 countries participating in the competition section of the 18th Akbank Short Film Festival, won the INTERNATIONAL CATEGORY BEST SHORT FILM AWARD. In addition to the winner Adrian Moyse Dullin's "The Right Words", Can Merdan Doğan's Stiletto, Merve Bozcu's Plastik Dream, Olha Zhurba's Dad's Sneakers and Hugo Covarrubias' Bestia films, which received honorable mentions in national and international categories, are free of charge. can be tracked.
In addition, for the first time this year, the Best Short Film Award winner Baturay Tunçat's Sunshine Film by Baturay Tunçat, and Yunus Emre Akkuş's honorable mention in the Young Gaze Competition, which was started to attract the interest of young people aged 20 and under to short films within the festival and to encourage productions in this field. Silence film and İlayda İşeri's documentary called Çeşme took place in the screening program.
Tarih: -