TEDU Launches Global Collaboration on Talent Crisis
Talent Crisis Survey 2022 reveals that three out of every 7 global companies had difficulties in finding talented employees, while 81% of employees ask companies to provide training to improve their skills. To this end, TED University signed up for collaboration with Coursera, an online course content platform, to reduce the impact of the talent crisis locally and to train qualified students for the business world. 
Read More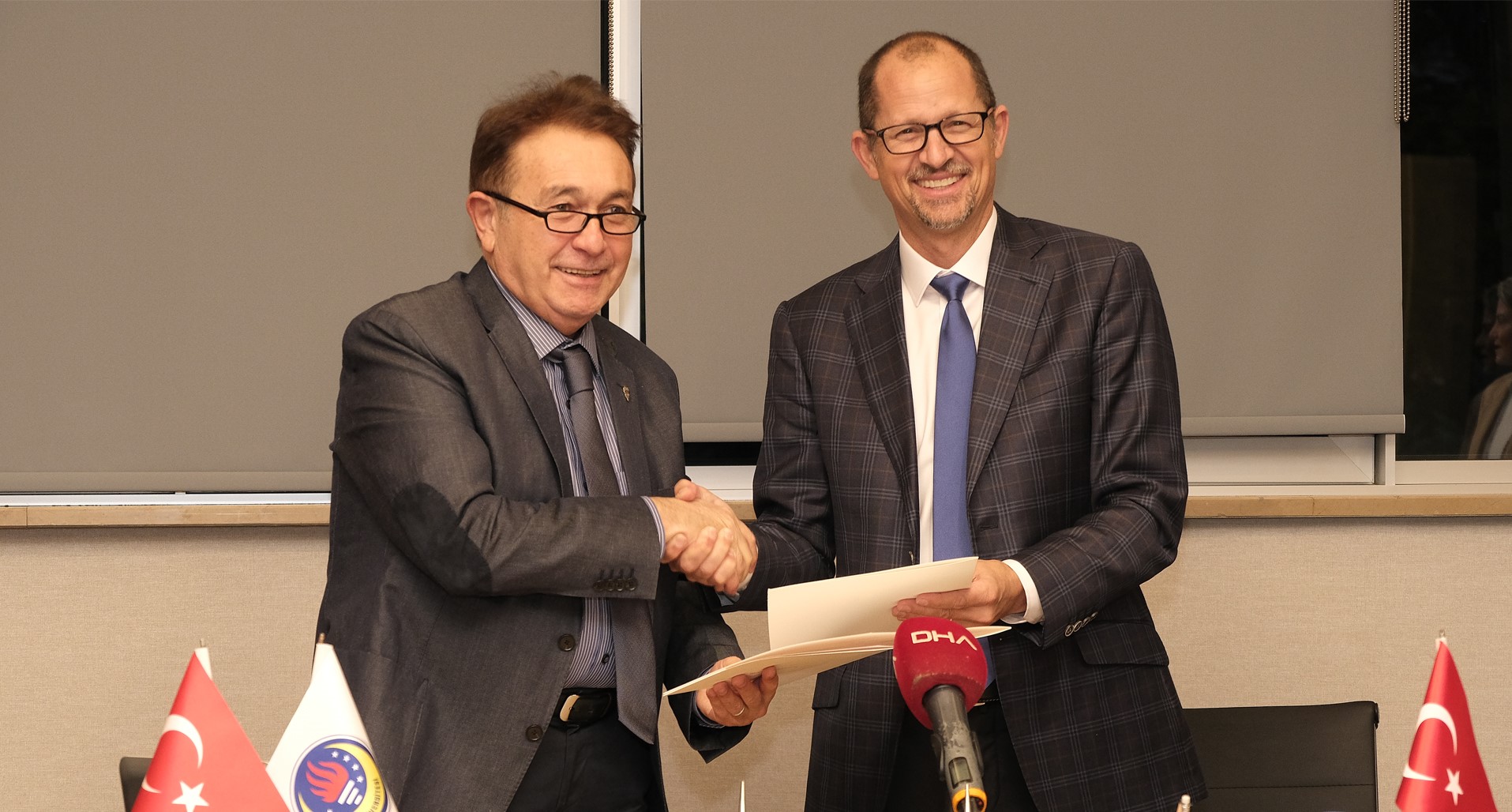 TEDU signs Observatory Magna Charta Universitatum
TED University has signed the Observatory Magna Charta Universitatum, based on the principles of academic freedom and institutional autonomy, which was accepted by 947 universities from 94 countries throughout the world. The international convention known as the "Constitution of Universities" contains many articles ensuring the autonomy of universities.
Read More!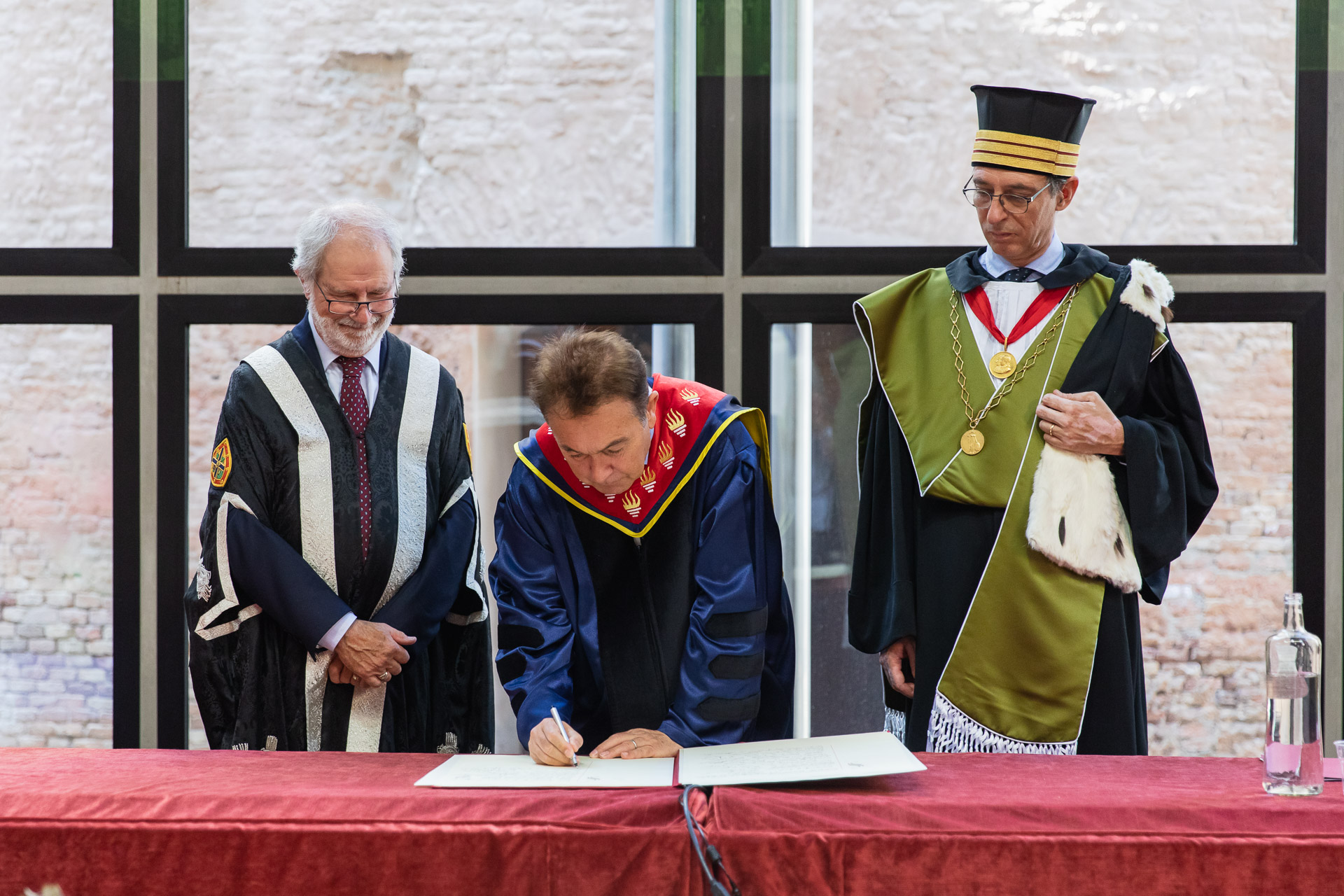 Course Withdrawal Operations/Advisor Approvals
Deadline for Course Withdrawal Operations/Advisor Approvals: December 2
Read More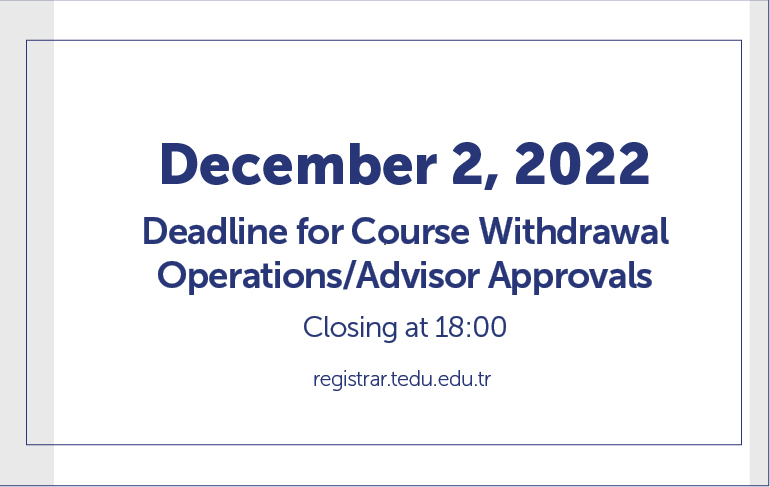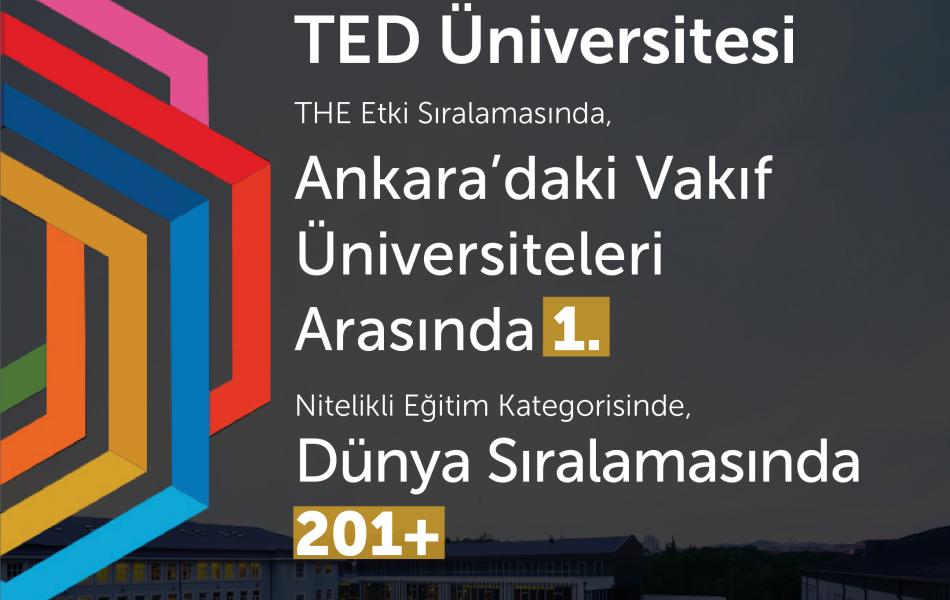 TEDÜ, THE Etki Sıralamasında Ankara'daki Vakıf Üniversiteleri Arasında 1.Sırada!
106 ülkeden 1406 üniversitenin katıldığı sıralamada, Türkiye'den 20'si vakıf 38'i ise devlet olmak üzere toplam 58 üniversite yer almıştır. TEDÜ geçen seneye göre 4 sıra artış ile Türkiye'deki üniversiteler arasında 23. sıraya, vakıf üniversiteleri arasında ise 8. sıraya yükselmiştir. Ankara'daki vakıf üniversitelerini geride bırakarak 1. sıraya yerleşmiştir.
Detaylar İçin Tıklayın!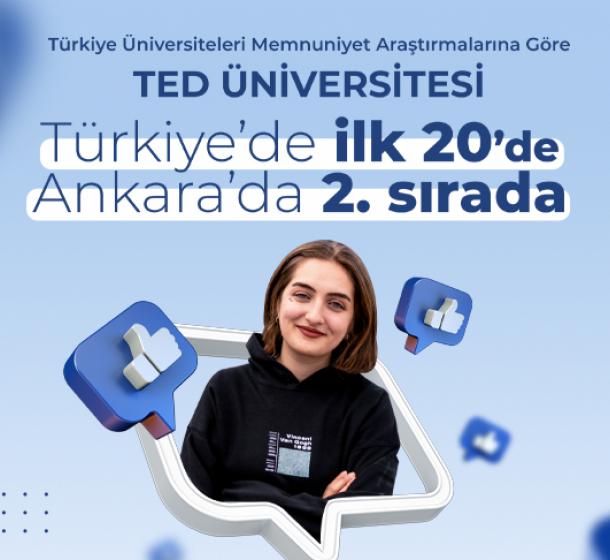 Öğrenci Memnuniyeti
TED Üniversitesi, Üniversite Araştırmaları Laboratuvarı tarafından yayınlanan 2022 Türkiye Memnuniyet Araştırması'nda Türkiye geneli memnuniyet sıralamasında 18.ci, Ankara'da bulunan üniversiteler arasında 2.ci sırada yer almıştır.
Raporu Görmek İçin Tıklayın
Graduates for Today and the Future
TED University's educational approach, which supports the holistic development of students, equips them with the necessary knowledge and skills to fulfill the requirements of the professional life and trains them as critical thinkers, art-loving, socially developed, well-rounded individuals.
Read More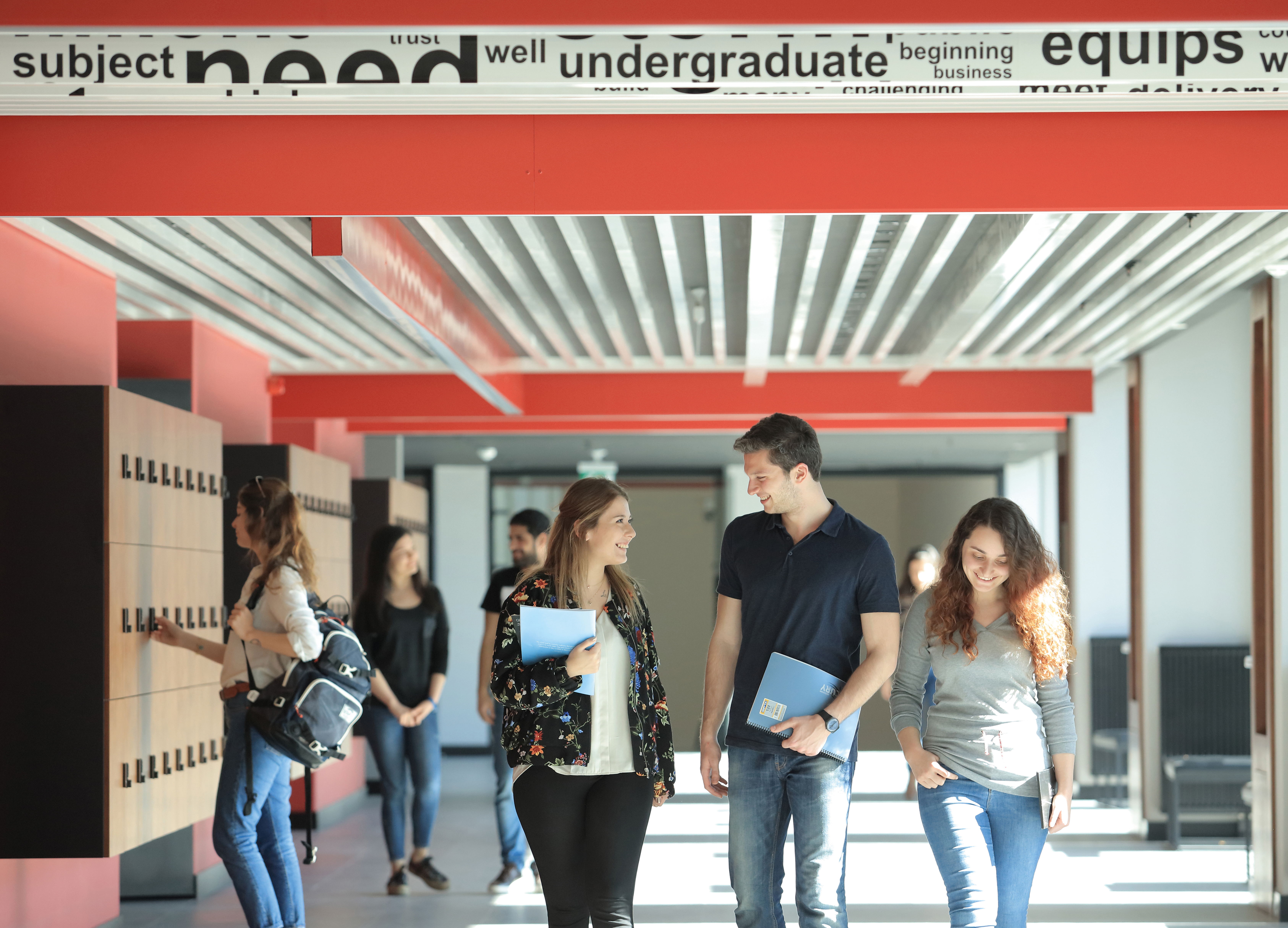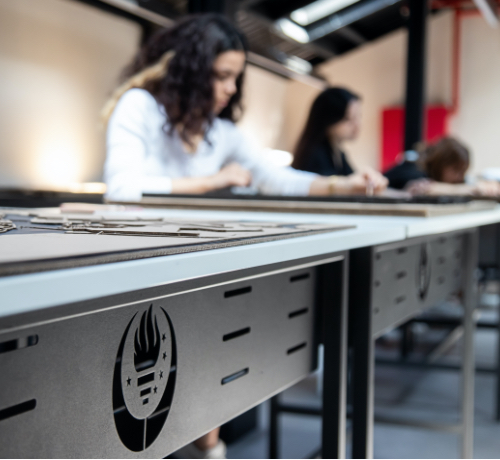 We are Educators, We are For Education
TED University was established in 2009, building on 93 years of experience of the Turkish Education Association (TED) in education, and for the last decade, it has been carrying on TED's mission at university level.
Read More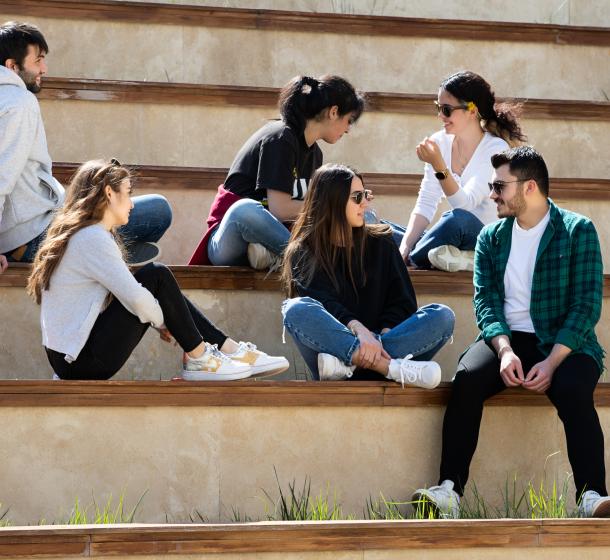 First Equip with Knowledge, Then Choose Your Major
Students who are admitted to the Faculty of Economics and Administrative Sciences and the Faculty of Engineering choose their faculties, not their departments.  TED University is one of the two universities in Turkey implementing this system.
Read More
Our Rector Prof. Dr. İhsan Sabuncuoğlu is on the World's Most Influential Scientists List
Our University's Rector Prof. Dr. İhsan Sabuncuoğlu was listed among the most influential scientists in the world announced every year by scientists from Stanford University.
Read more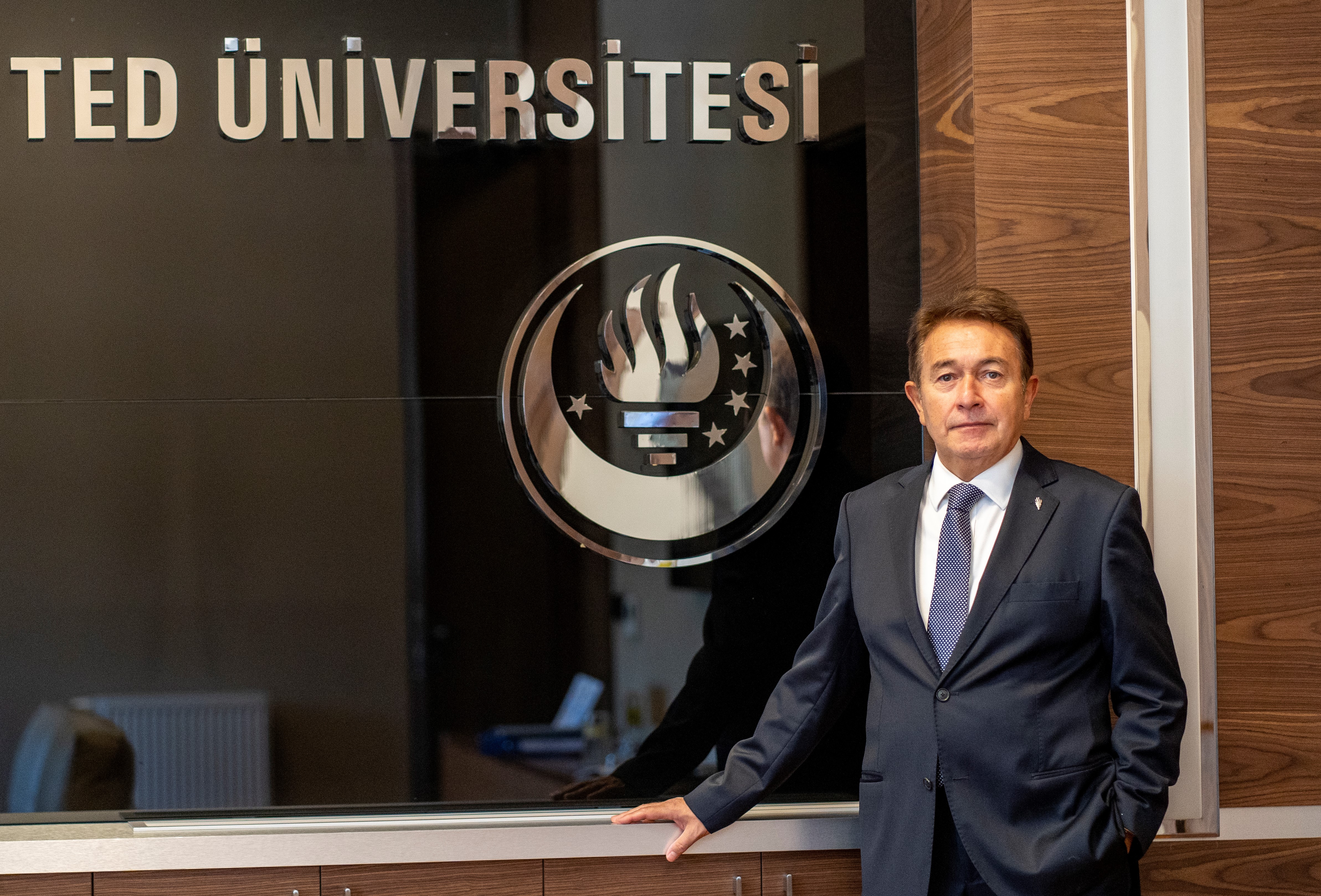 Our Acceptance Rate in TÜBİTAK 1001 Exceeds 50%
In TÜBİTAK 1001, Turkey's "mainstream research programme"; projects are funded with an average acceptance rate of 15%. While 5 of the 8 projects we presented were funded, we are running a record with our acceptance rate of over 50%.
Read more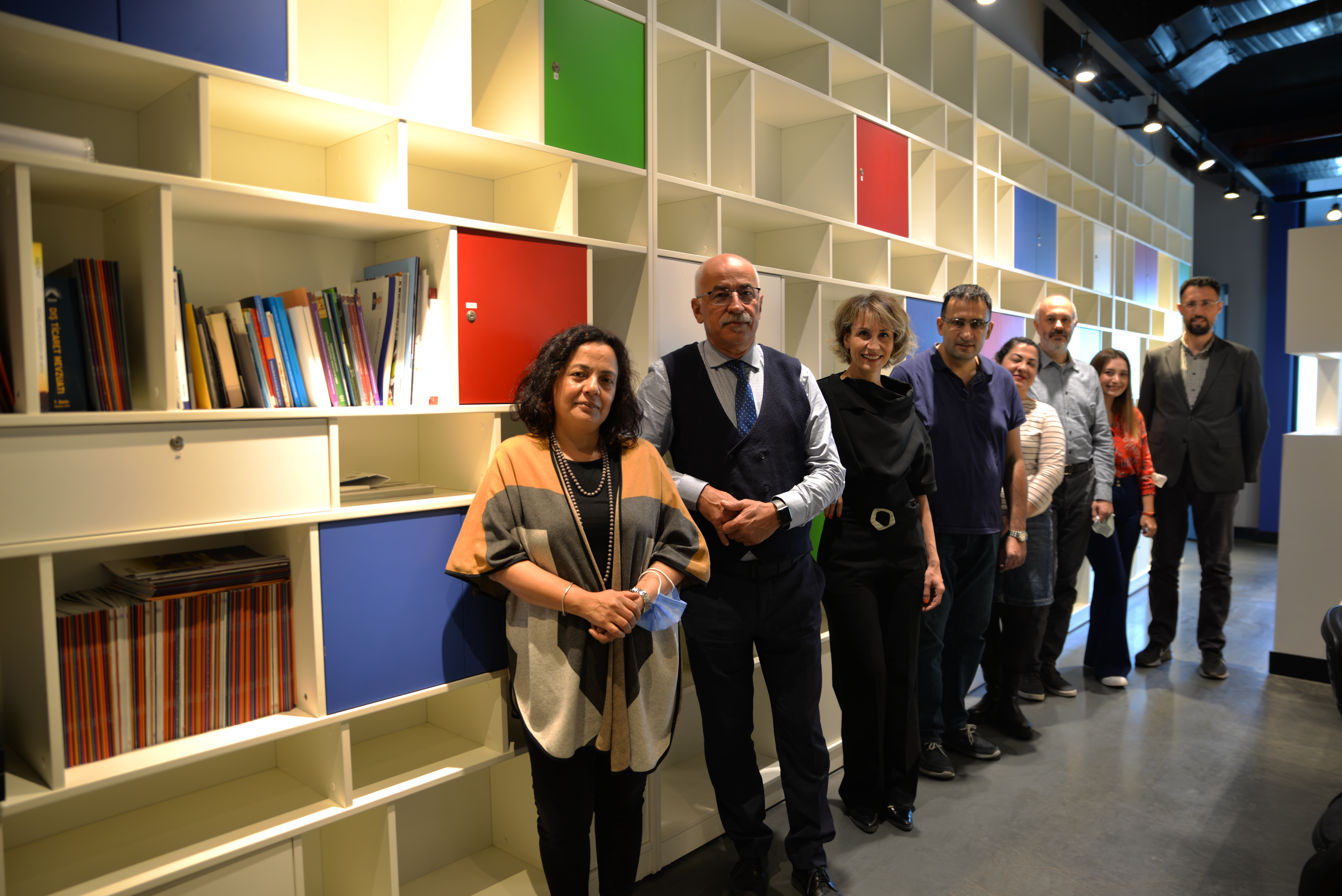 TEDU supports versatility in your improvement
23
Undergraduate Programs
%
100
English Language of Education
Read More