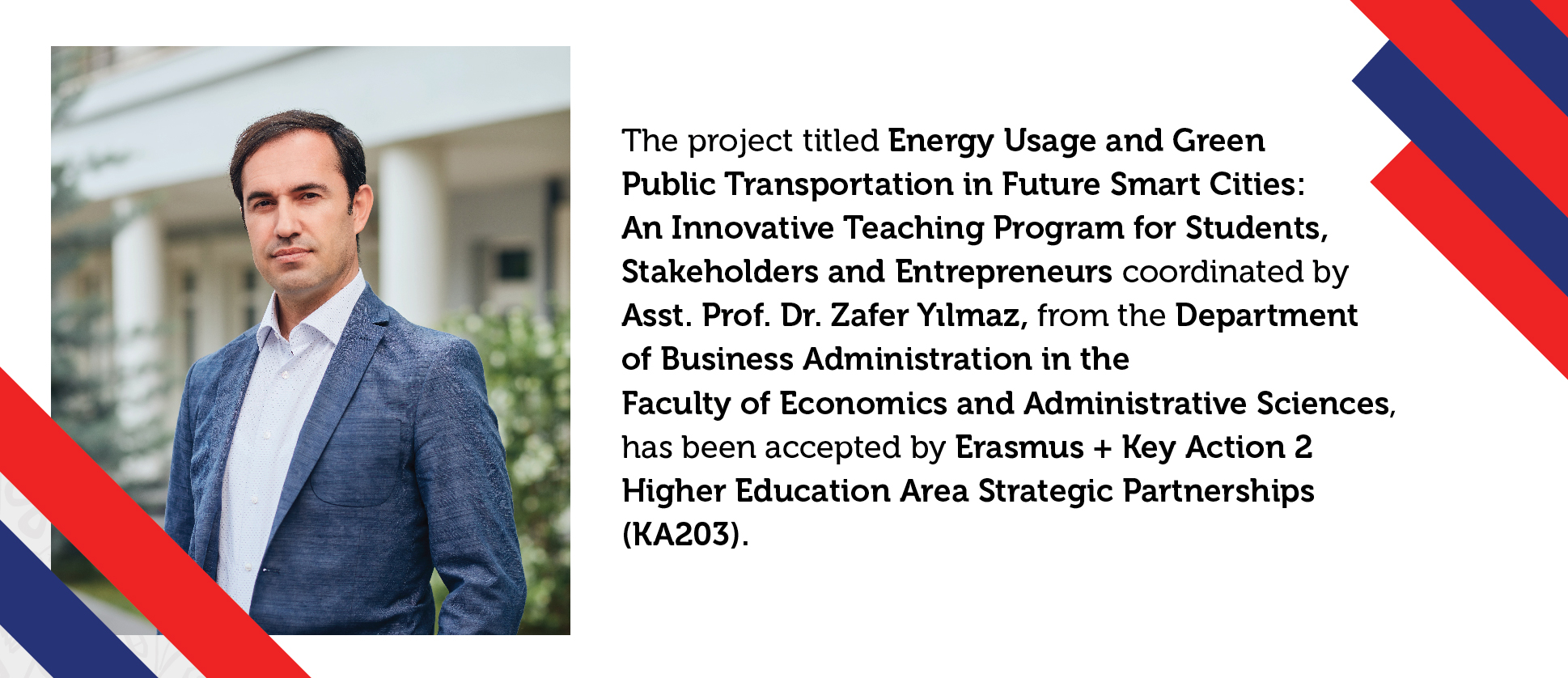 The Project by Asst. Prof. Dr. Zafer Yılmaz, our Faculty Member, Has Been Accepted
The project titled Energy Usage and Green Public Transportation in Future Smart Cities: An Innovative Teaching Program for Students, Stakeholders and Entrepreneurs coordinated by Asst. Prof. Dr. Zafer Yılmaz, from the Department of Business Administration in the Faculty of Economics and Administrative Sciences, has been accepted by Erasmus + Key Action 2 Higher Education Area Strategic Partnerships (KA203).
The project aims to prepare a training program on the future green public transportation systems, estimating public transportation demands and organizing public transportation programs in the future smart cities. The project outputs are expected to promote and support clean energy and energy-efficient technology usage in public transportation, which provides an important contribution to fulfill one of the most critical sustainability development goals, "Affordable and Clean Energy". The project also includes a module to provide assistance for start-ups that foster and support a low-carbon technology in public transportation.Project duration will be 24 months and total budget will be €167.825,00.
Following parties are among the consortium members:
Sveucılıste U Splıtu (Croatia)
Universitatea Politehnica Din Bucuresti (Romania)
Univerza V Ljubljani (Slovenia)
Atomic Intelligence d.o.o. (Croatia)
METU

Researchers from TEDU are;
Assoc. Prof. Dr. İbrahim Ünalmış
Asst. Prof. Dr. Sibel Akın
Asst. Prof. Dr.  Pelin İrgin
Seda Damla Yücel
Res. Asst. Gizem Çelik
Res. Asst. Öykü Yücel
Project Website: http://eugput.com